60 Years of Progress
Full of "ideas with heart", MIURA's total solutions take us beyond the borders of Japan, to the world.
It is now, 60 years after our founding, that we must really make a start.
Ideas with Heart
MIURA's Growing Hopes
MIURA CO.,LTD. has its beginnings in Matsuyama, Ehime Prefecture, 1959, in one man with passion and ambition. His name was Tamotsu Miura, and he was later to found the MIURA Group. Beginning with the production and sale of boilers, the business grew at the hands of five highly skilled, dedicated people.
Maintained through the years, this dedication and technical capability has strengthened and coalesced into MIURA's total solution. The group has leveraged the energy, water, and environmental technologies it has accumulated through its involvement with boilers, growing to the point where we now conduct business in a broad range of domains including electricity and air, and have moved beyond the borders of Japan to the world at large.
Helping to achieve Sustainable Development Goals (SDGs), MIURA undertakes a range of initiatives directed at energy conservation and environmental protection.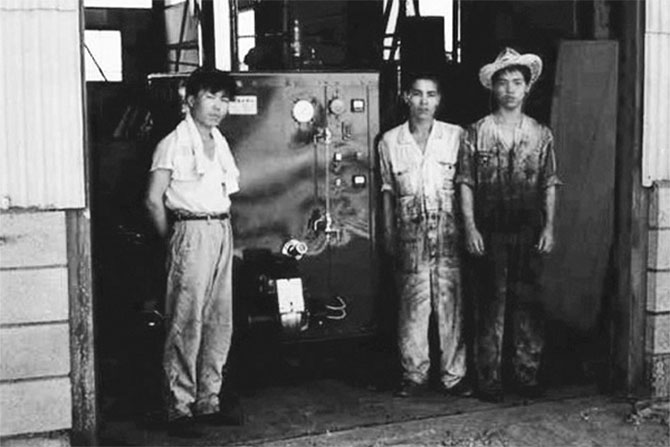 People and Ideas
Hopes and Corporate Aspirations
The dots on the top and bottom of the "I" represent two symbols.
"i" represents MIURA's original and powerful people.
"!" represents MIURA's unique ideas and technology.
The deep and cool blue earth colors representing
the global environment express MIURA's image as an enterprise
that is concerned with the environment,
and symbolize the sea and sky in Matsuyama,
where MIURA has its origins.

The ideal product/business mix
MIURA's environmentally-friendly
Total Solution
The total solution of the MIURA Group is an initiative that allows customers to assemble factories piece by piece like a jigsaw puzzle while making their own proposals to increase the number of pieces in the puzzle.
As "The Best Partner of Energy, Water and Environment", MIURA offers total solutions with a diverse array of products such as water treatment equipment in addition to boilers.
MIURA's products and services can be found everywhere from hospitals, schools, convenience stores, restaurants, public baths, amusement parks, and other places intimately connected with our daily lives, to industrial locations such as factories and industrial complexes.
In order to enrich people's lives and offer them peace of mind, we offer products made with consideration for the environment.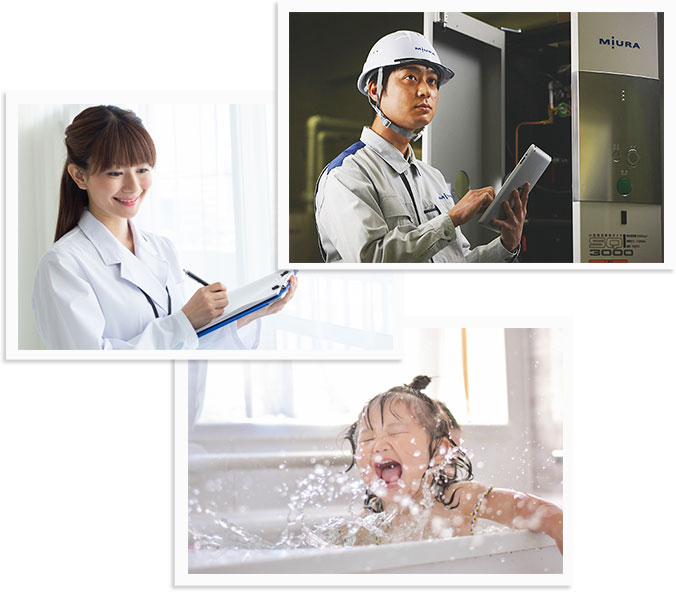 From Japan's MIURA to the world's MIURA.
Global Expansion
What We Want to Offer Our Global Customers
We hope to take the boiler technologies and services we have built up in Japan and offer them to our customers around the world.
Environmentally friendly, and able to conserve energy throughout a factory, MIURA's total solution is spreading to every nation where the global environment is a concern.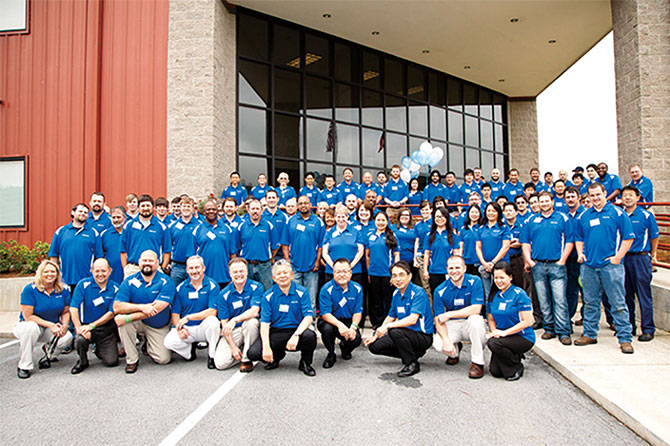 Responses That Are Appropriate to National and Regional Characteristics
From factories in seven locations, we provide boilers based on local water quality and fuels, and which comply with local laws and regulations.
Sales and maintenance staff place importance on responses that are appropriate to national and regional characteristics. Boilers made locally in factories in other countries are favorites with customers in those regions.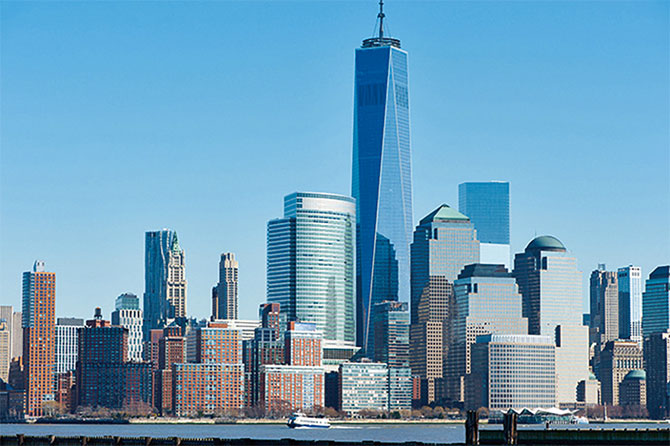 Seeking to Be a Global Standard
From 2014, we began business in emerging Asian nations such as Myanmar and Bangladesh, and in Turkey, which serves as a focal point for expansion into Europe and the Middle East.
We are proceeding with the creation of a network that will allow us to respond to the needs of our customers around the world, in the hope that our small once-through boilers will be become a global standard.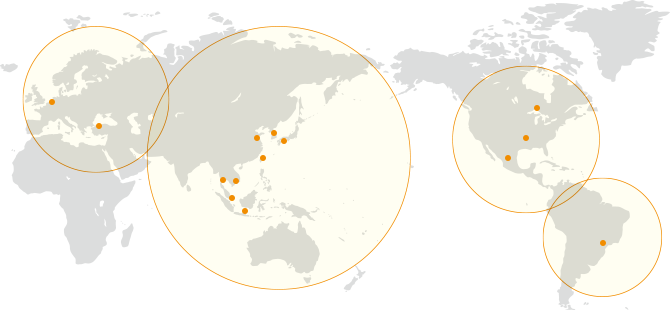 MIURA NETHERLANDS B.V.

MIURA TURKEY HEATING SYSTEMS
INDUSTRY CO.,LTD.

MIURA CO.,LTD.

KOREA MIURA CO.,LTD.

MIURA INDUSTRIES
(CHINA) CO.,LTD.

MIURA TAIWAN ENG CO.,LTD.

MARUSE ENGINEERING (V) CO.,LTD.

MIURA INDUSTRIES
(THAILAND) CO.,LTD.

MIURA SINGAPORE CO PTE.LTD.

MIURA SOUTH EAST ASIA
HOLDINGS PTE.LTD.

PT. MIURA INDONESIA

MIURA CANADA CO.,LTD.

MIURA AMERICA CO.,LTD.

MIURA INTERNATIONAL
AMERICAS INC.

MIURA BOILER MEXICO S.A. DE C.V.

MIURA BOILER BRAZIL LTD.
Contributing to creating a society that is environmentally friendly
and ways of living that are clean and comfortable through our work
Social Contributions
/The Environment
Miura Group's Environmental Policy
To create an energy efficient and environmentally friendly society,
we at the Miura Group aim to become a company that can contribute to the realization of a sustainable society
by further enhancing our environmental management initiatives at local,
regional and global levels in the fields of heat, water and the environment.
Our mission is to aid customers around the world in conserving energy and protecting the environment.
With that in mind, we are undertaking a range of endeavors in Japan and throughout the globe.
Protecting the Global Environment of the Future
We are leveraging the strengths that MIURA has built up in Japan to expand internationally.
Reducing environmental burden and working towards a bright future for the global environment.
MIURA contributes to global society through energy conservation and by protecting the environment, undertaking initiatives to address China's air pollution, receiving the Korea Energy Efficiency Award, and working to introduce small once-through boilers in the USA, where environmental standards are strict.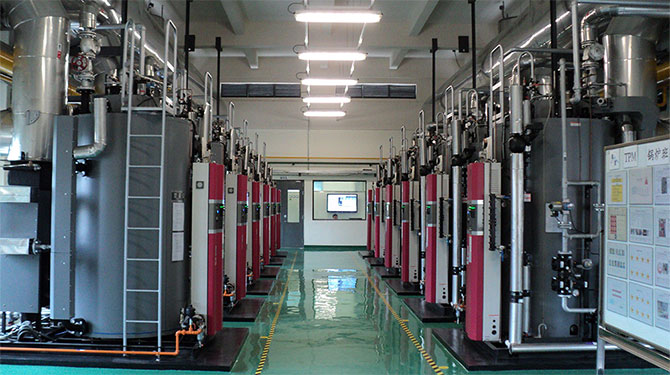 ■ Initiatives to Address
Air Pollution in China
We are working with all our might to achieve our mission, utilizing environmentally-friendly gas-fired boilers to transform China's air so that it enjoys clear and blue skies, and actively expanding our network of locations in this enormous country.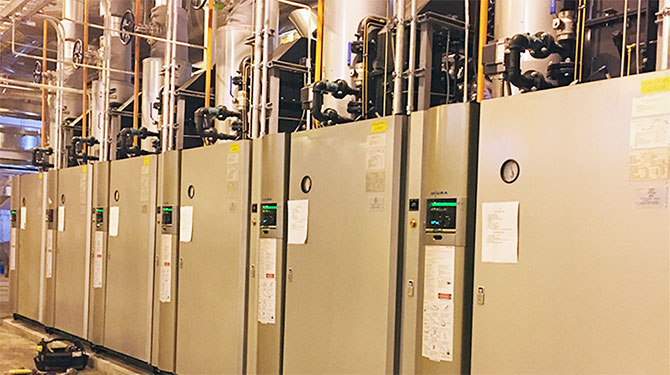 ■ Making MIURA's
Small Once-Through Boilers
the Standard in North America
In the USA, which is said to have the most stringent environmental standards in the world (with strengthened emissions standards for substances such as NOx), small once-through boilers are becoming the norm. MIURA technology is recognized throughout the world.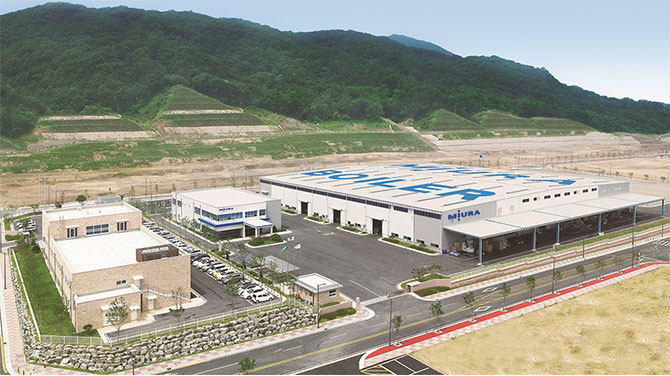 ■ Contributing through Techniques
for Energy Conservation
in South Korea
In South Korea, we are pursuing a "Korean Conglomerate Strategy" to encourage the adoption of once-through boilers. In 2015, we received the Korea Energy Efficiency Award by the President of South Korea, and have been recognized by its government for our support with regard to environmental issues.
Protecting the World's Marine Environment
MIURA has developed "ballast water management system" that utilize an independently developed filter to collect microbes and reduce their numbers using ultraviolet light, all without the use of chemicals. Currently, we are preparing overlapping maintenance network in major ports around the world.
MIURA's new mission—that of protecting marine ecosystems—is just beginning.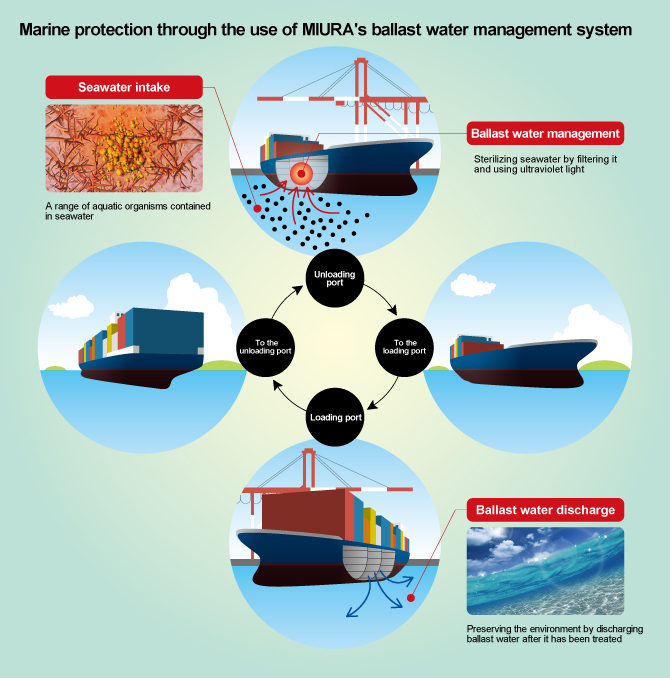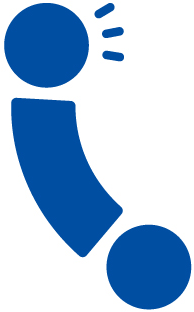 I
d
e
a
s
w
i
t
h
h
e
a
r
t
.