GREETING
We celebrated our 60th anniversary on May 1, 2019,
the advent of the new "Reiwa" era in Japan.
The MIURA Group began with the establishment
of MIURA SEISAKUSHO CO.,LTD., on May 1, 1959,
making and selling boilers.
Energy-conserving and easy for anyone to manage,
MIURA boilers evolved as they supported Japan's growth,
developing into an essential element in Japanese manufacturing.
While focusing on boilers, the group now offers
an expanded "total solution" that includes energy, water,
and environmental technologies to countries all over the world,
and is working to address energy and environmental issues.
Going forward, all MIURA employees will continue to strive
to make this an enterprise that brings smiles to children
throughout the world.
MIURA CO.,LTD.
Representative Director,
President & CEO
Daisuke Miyauchi
60 Years of Progress
MIURA's Growing Hopes
In May 1959, the MIURA Group began making and selling boilers under the direction of founder Tamotsu Miura. Since then, the group has leveraged the energy, water, and environmental technologies it has accumulated through its involvement with boilers, growing to the point where we now conduct business in a broad range of domains including electricity and air.
Seeking to do everything possible to address problems faced by customers, MIURA embraces the philosophy of ""ideas with heart,"" which has resulted in the creation of our total solution.
We hope to be of service to customers around the world. Please take a look at the MIURA of today.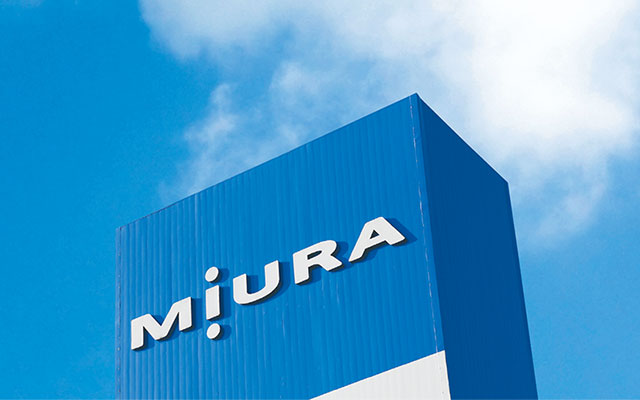 MORE
Mission
The MIURA Group has adopted as its mission the goal of contributing to creating a society that is environmentally friendly and ways of living that are clean and comfortable through our work in the field of the Energy, Water, and Environment, an ethos it has maintained since its founding.
As we welcome our 60th anniversary, we have enacted new MIURA Group Principles that reflect an evolved corporate mission and MIURA Group Principles structure.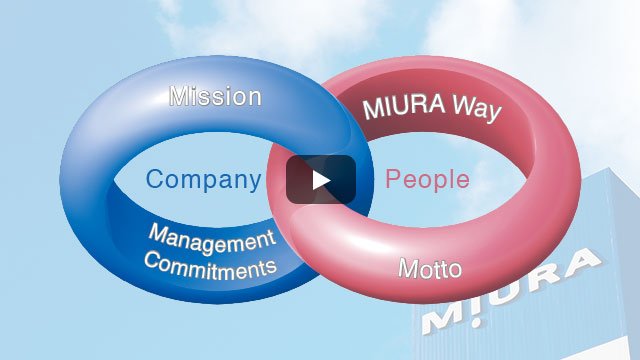 from each and
every one of us.
A photo collection full of
"ideas with heart" from our employees
and their families.
Please take a look at "


from each and every one of us".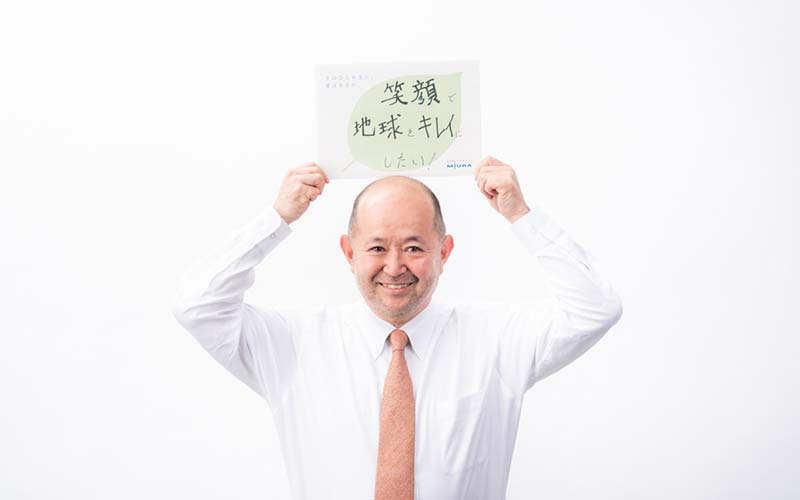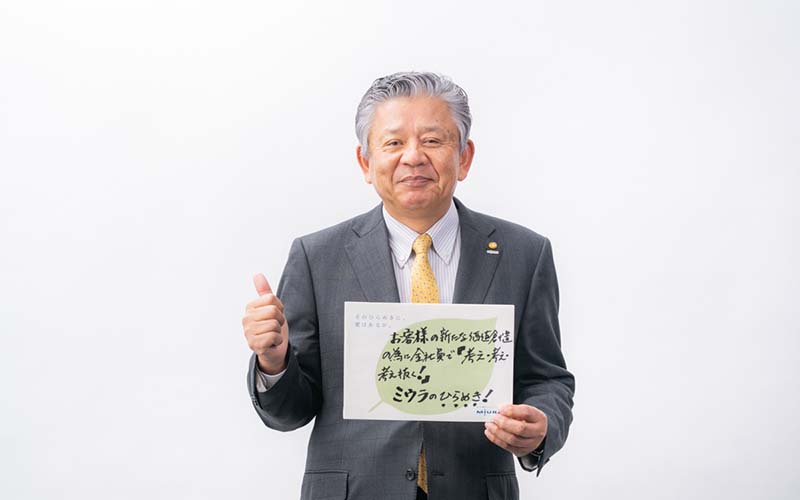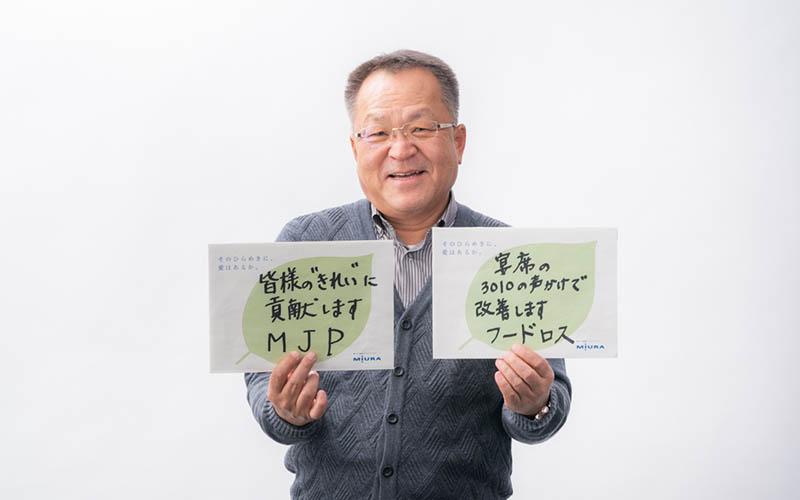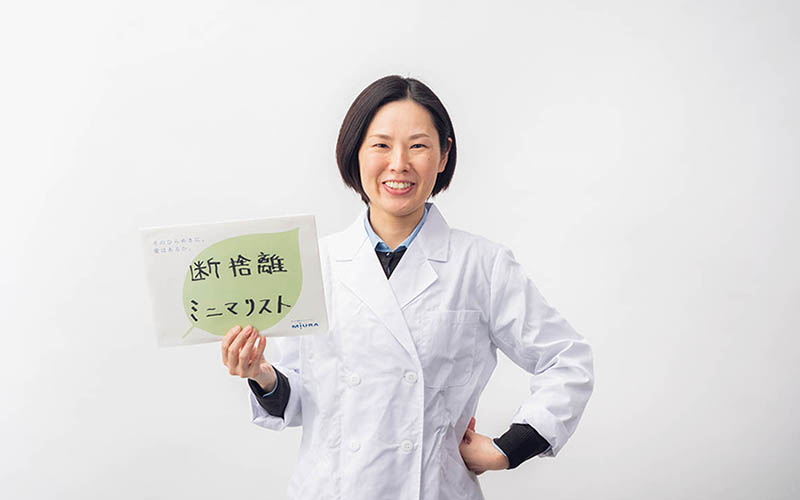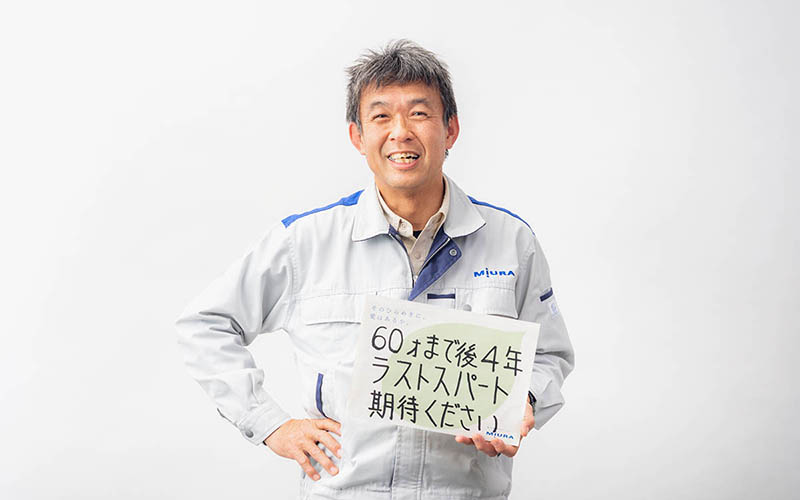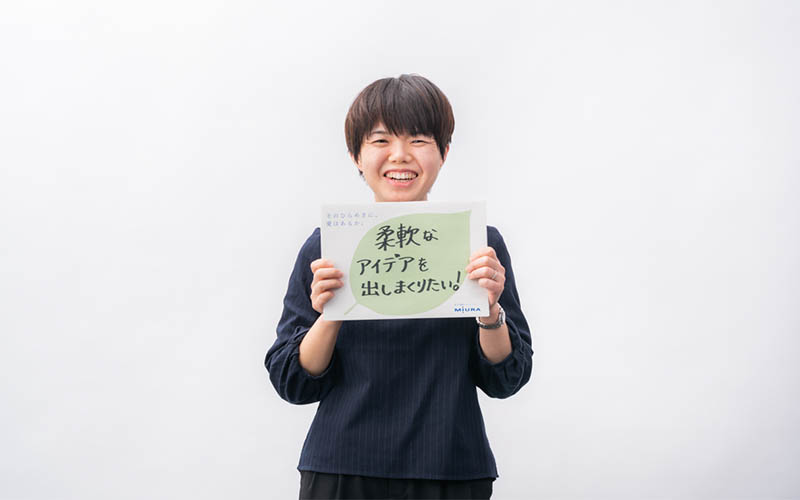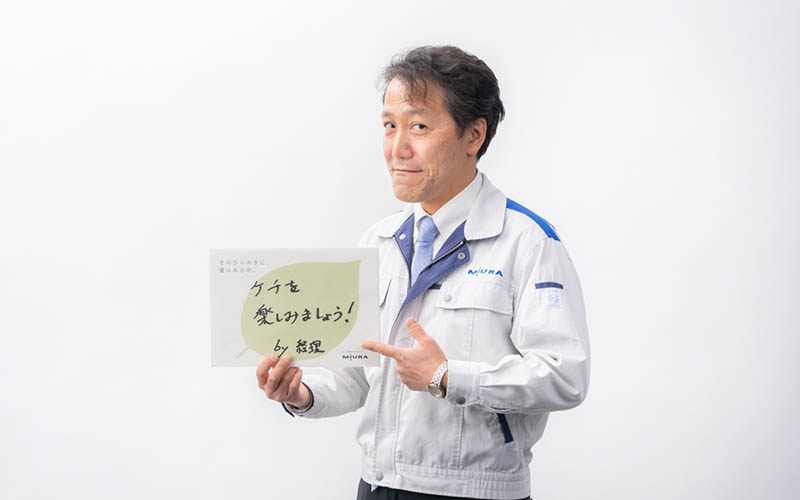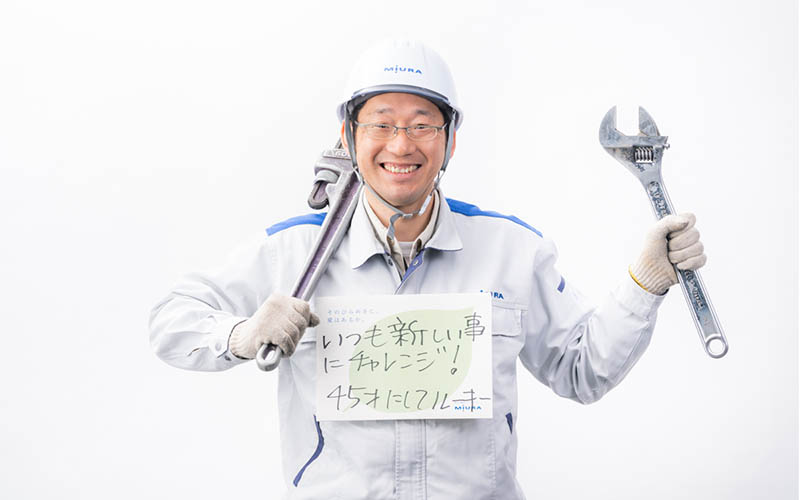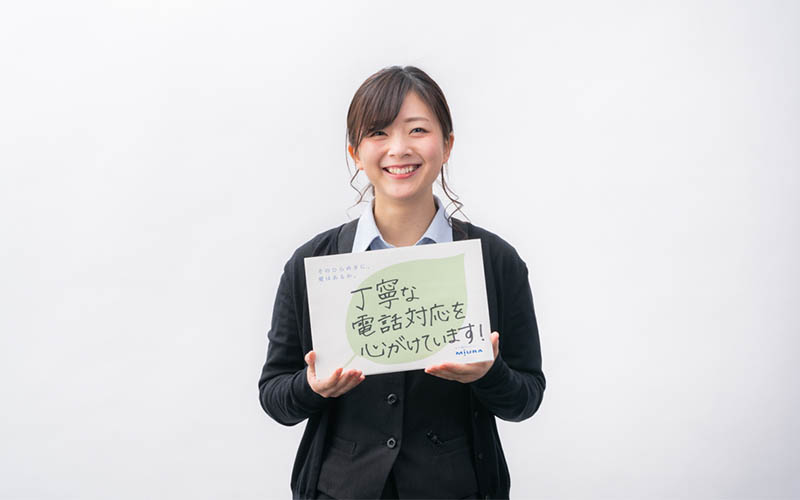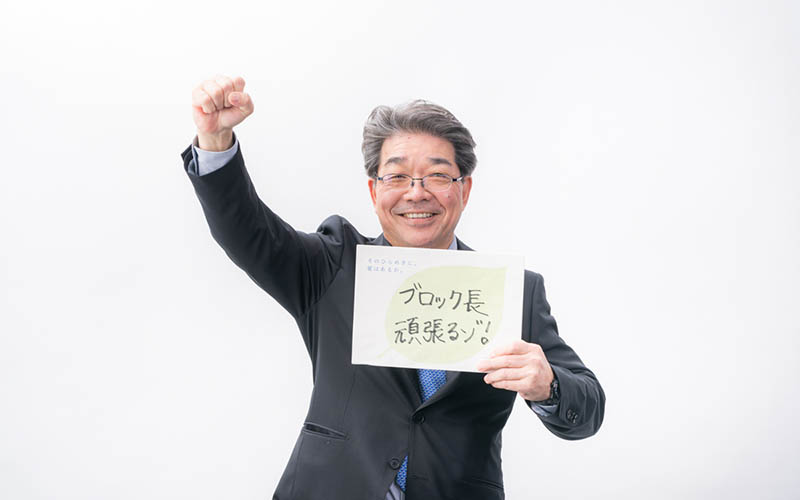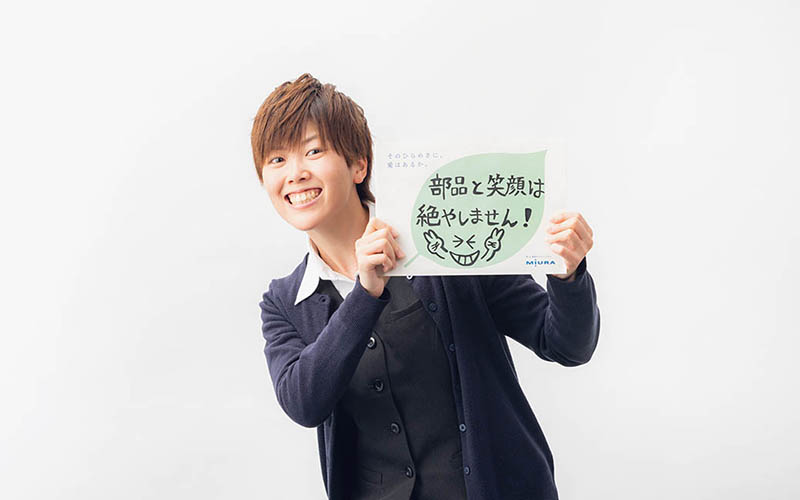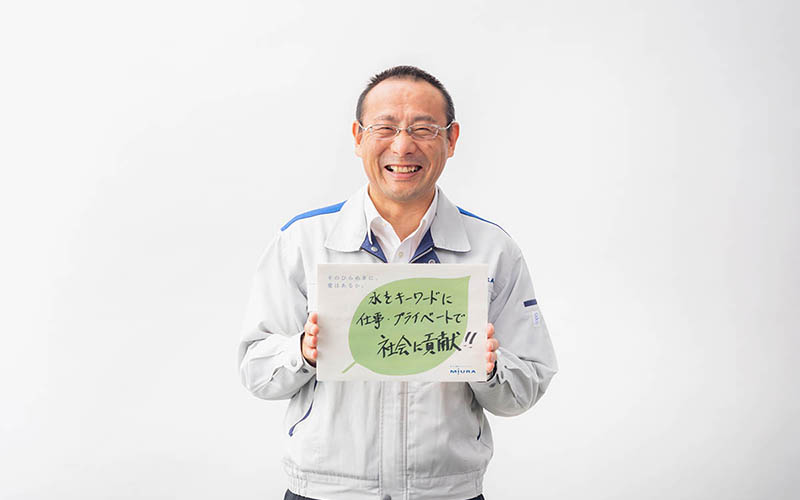 MORE

In addition to boilers, MIURA is currently involved in a broad range of businesses, including production and sale of water treatment equipment,
food processing equipment, marine equipment, sterilizers, and chemicals, as well as maintenance and environmental measurement certification.
These businesses have expanded around the globe,
and the MIURA Group now employs more than 5,500 people, 1,500 of whom are located outside Japan.
As "The Best Partner of Energy, Water, and Environment", MIURA supports people's lifestyles.
Please take a look at MIURA's history.
MORE
※As of 2019
Videos
Recommended Videos
We have provided a number of videos that we hope will help you to learn more about MIURA. Please take a look.
Youtube

For
the
planet.
For
the
future.