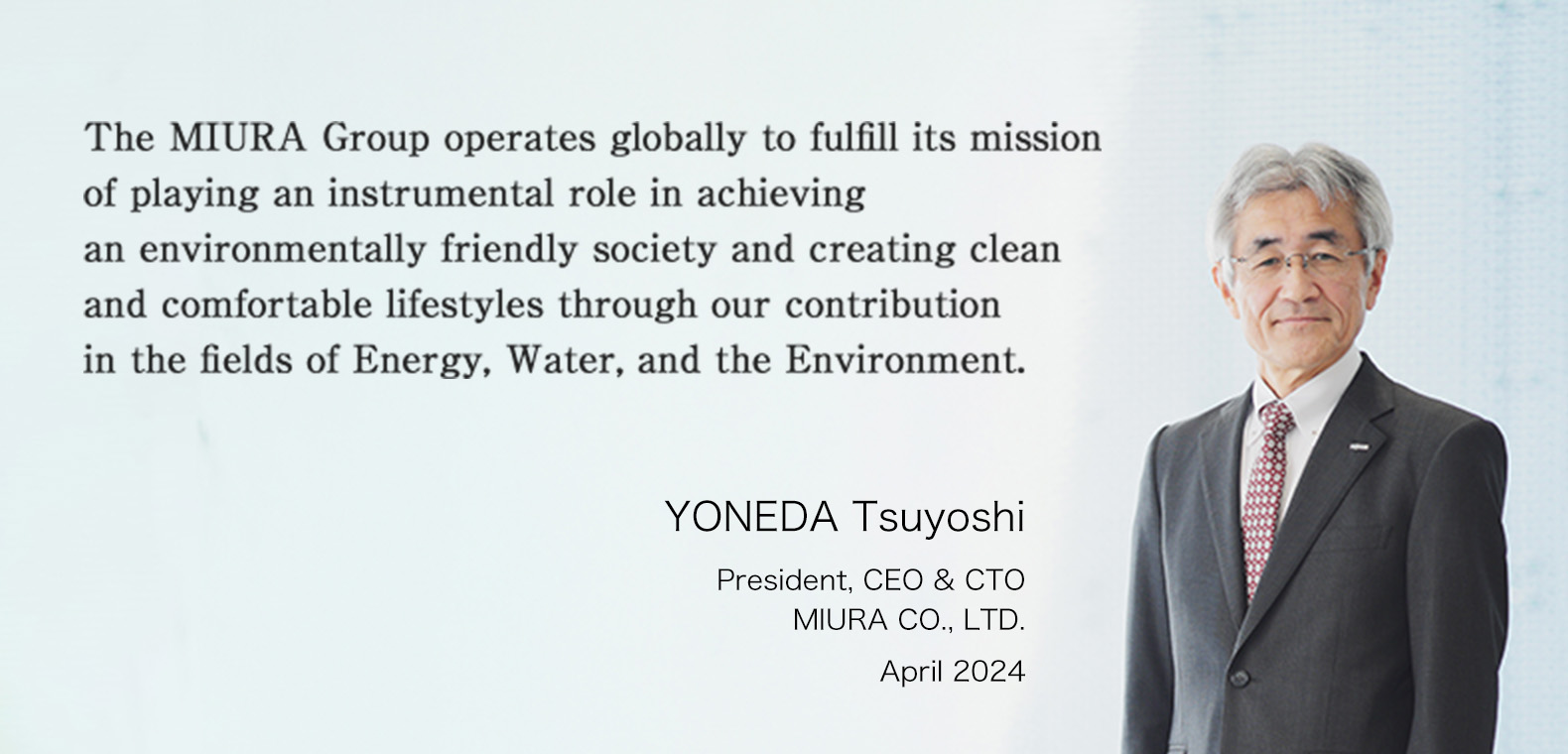 The MIURA Group will endeavor to bring to reality our Group Mission of contributing to creating a society that is environmentally friendly and ways of living that are clean and comfortable through our work in the fields of energy, water, and the environment, providing global sales and maintenance services for a range of products such as boilers, water treatment equipment, food equipment, medical equipment, and environmental products.
Furthermore, we provide total solutions for resolving issues that our customers face throughout their factories by connecting peripheral equipment with boilers as the core. In July 2017 we welcomed Inax Corporation, the largest company in the field of industrial-use washing machines, to the MIURA Group. This was also an example of total solutions, and represents a trial attempt at leveraging the technologies we have accumulated in our work with boilers to engineer devices connected by boilers, steam, and water lines together to add further value to the features of individual products and provide them to our customers. We believe that to respond to the trust we receive from our customers on a daily basis, we must always remember to look at things from the customer's standpoint. Our maintenance efforts allow us to be at our customers side as we listen to their needs and work with them to resolve the problems they face. It is our belief that making our customers happy is a source of joy for our own employees, and contributes to society.

At MIURA, we use a term "technoservices," which was left by our late founder, Tamotsu Miura. "Techno" means the technology that is conducive to our customers, and "service" means to gain the trust and affection of our customers as a human being. "Technoservices" are the combination of these two concepts at a high level, and all employees of the MIURA Group will work together and provide technoservices to realize our Group Mission.

Thank you in advance for your continued support.