Miura Enters Strategic and Equity Partnership with Modern Hydrogen

MIURA CO.,LTD. (Head Office: Ehime, Japan; President & CEO: MIYAUCHI Daisuke) and Modern Hydrogen Inc. (Head Office: Washington, USA; Co-founder & CEO: Tony Pan) have concluded an agreement on a strategic and equity partnership, aiming at clean hydrogen production and decarbonization of boiler operations using existing gas infrastructure.
In order to achieve a long-term sustainable society, decarbonization of energy is one of the most critical issues. From homes to industries, most of the energy we use is in the form of heat and electricity. In both Japan and the USA, we actually consume more heat than electricity. Accordingly, we cannot achieve carbon neutrality without the decarbonization of thermal energy.
As a leading manufacturer of industrial boilers, MIURA has been working toward the decarbonization of industrial heat. For instance, in 2017, MIURA began selling hydrogen-fueled once-through boilers that emit no CO2 while in operation. In May 2021, MIURA received the Tokyo Metropolitan Government's low NOx/low CO2 small-scale combustion equipment certification, the first such certification by a local government body in Japan, for hydrogen-fueled boilers.
Modern Hydrogen Inc. is a hydrogen and heat technology startup based in the Seattle metropolitan area of Washington, USA. Modern Hydrogen's distributed methane pyrolysis technology generates clean hydrogen from natural gas with a low CO2 footprint at the point of use. With a strong background in materials science, thermal management, and high-temperature mechanical and burner design, the Modern Hydrogen team has been developing thermal technologies over the last seven years and is preparing for field trials in 2023 in the USA.
Methane pyrolysis is a chemical reaction that splits methane (CH4), the main component of natural gas and biogas, into hydrogen (H2) and solid carbon (C). Modern Electron's novel, patent-pending methane pyrolysis technology does not use catalysts, does not use electricity for heating, and does not emit significant CO2 in the pyrolysis process. Carbon produced in this reaction also has the benefit of high value in industrial applications such as metallurgical processes and carbon sequestration in construction materials. This new approach to distributed hydrogen production is starting to gain a lot of attention in the market for clean hydrogen, because it effectively accelerates access to hydrogen without having to wait decades for the costly construction of dedicated hydrogen infrastructure.
Under this partnership, MIURA and Modern Hydrogen combine the former's hydrogen boiler technologies with the latter's distributed hydrogen production technologies to develop new solutions for the scalable and economic decarbonization of industrial heat. These solutions will enable clean hydrogen production and utilization of thermal energy via existing gas infrastructure (such as the delivery of city gas and LPG), complementing a portfolio of hydrogen production and transport technologies.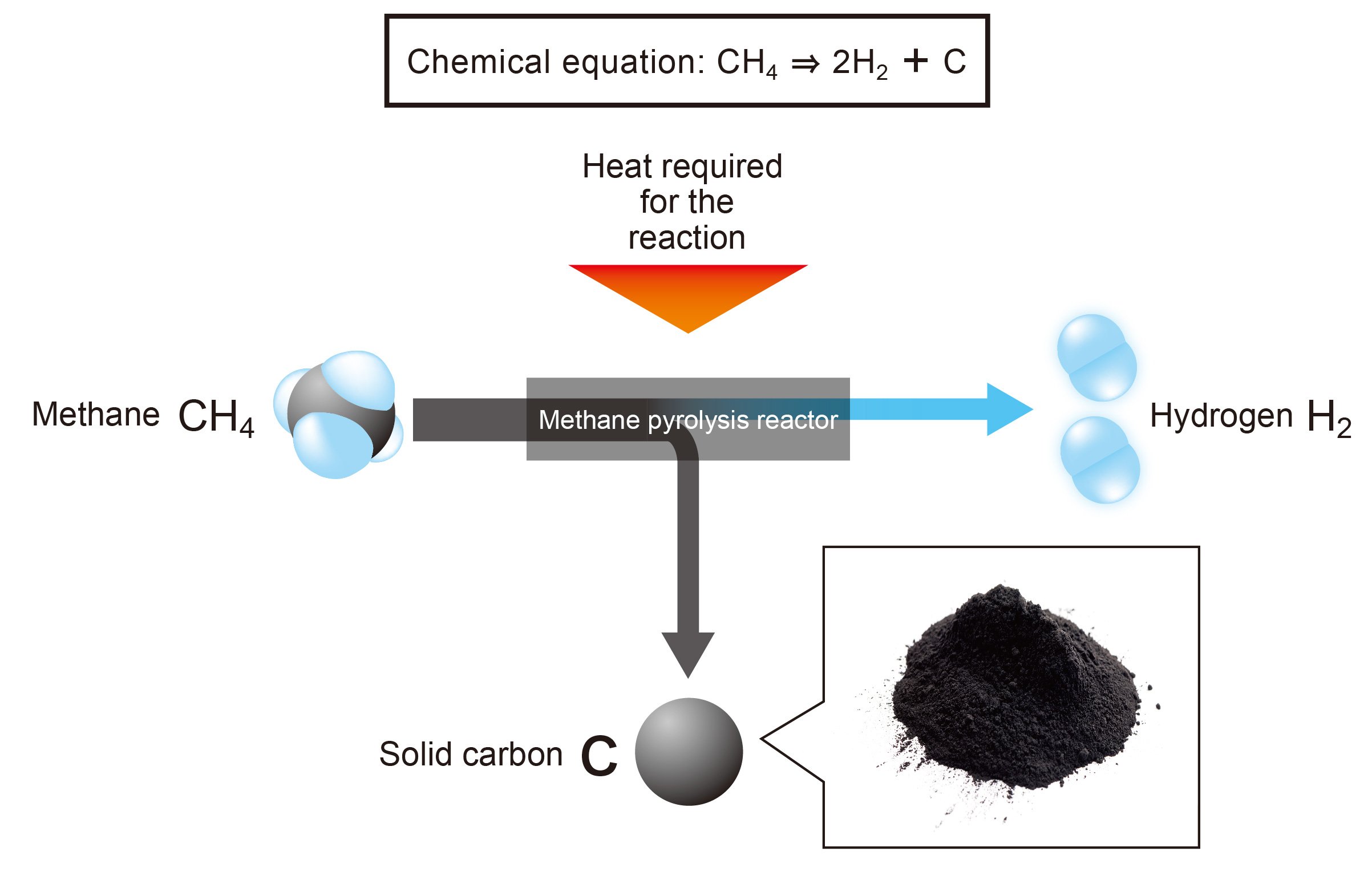 Methane pyrolysis reaction
<Overview of MIURA CO.,LTD.>
Representative: MIYAUCHI Daisuke
Address: 7 Horie, Matsuyama, Ehime, Japan
Established: May 1959
Capital: 9.544 billion yen (as of end March 2022)
Number of employees: 6,070 consolidated, 3,298 non-consolidated (as of end March 2022)
Primary business: Manufacture, sale, and maintenance of boilers and related equipment
Website: https://www.miuraz.co.jp/


<Overview of Modern Hydrogen Inc.>
Representative: Tony Pan
Address: 18912 North Creek Parkway, Bothell, WA 98011 USA
Established: September 2015
Capital: $100 million (as of end April 2023)
Number of employees: 55
Primary business: Development of clean energy technologies
Website: http://www.modernhydrogen.com/


20230511_Miura Enters Strategic and Equity Partnership with Modern Hydrogen.pdf
Inquiries
Corporate Communications Department, MIURA CO.,LTD.
Tel: +81-89-979-7019
E-mail: info_miuraz@miuraz.co.jp
Modern Hydrogen 
E-mail: press@modernhydrogen.com